A contribution from the Department of Biology, Gymnasium Muttenz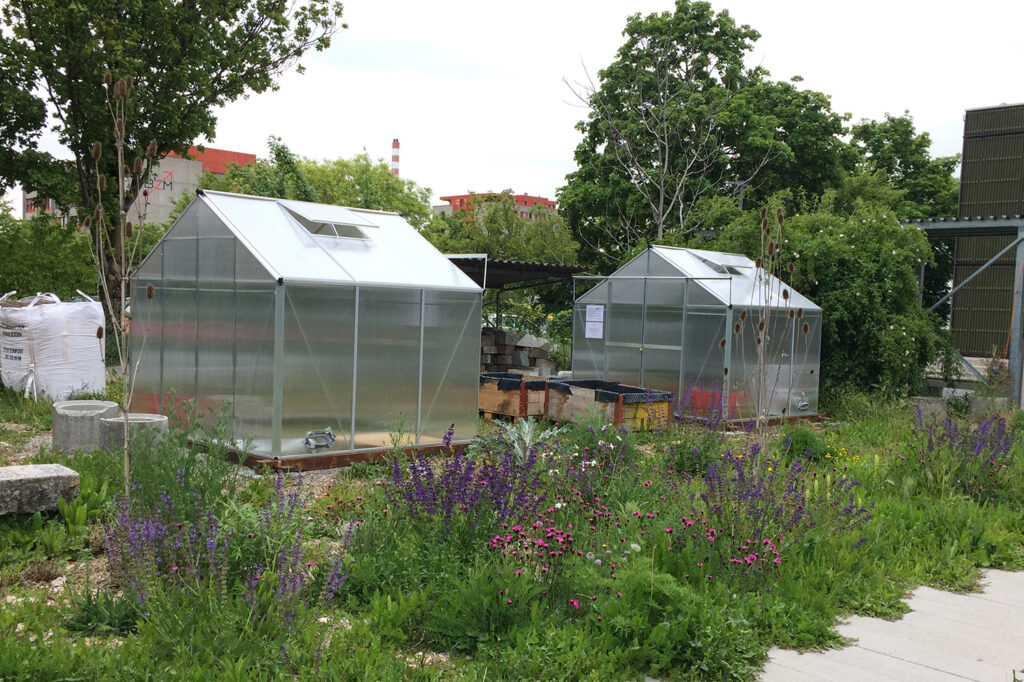 Can you remember the 2014 film "Interstellar"? It is about an earth that has fallen victim to climate change. It has dried up (at least in the USA) and in the fields only the corn is left of all crops. Huge clouds of dust, which mercilessly cover everything with a brown layer, convey the image of a sad-desolate desert planet. As a result, people are looking for a new home in space.
Utopian vision or real future?
But this is only a Film, right? Apparently, it is relatively difficult to clear forecasts. Unfortunately, the issue of climate change is very complex and the human brain has enormously good strategies at its disposal to to displace unpleasant visions. Nevertheless, a new Tamedia survey that climate change is one of the biggest concerns of Swiss Represents. A taste of how tree death is due to an unfamiliar long heat period and in combination with water shortages even here in Central Europe, last summer has already given us a message.
The project "Climate Garden 2085"
The Zurich-Basel Plant Science Center, a joint venture between ETH Zurich and the universities Zurich and Basel, together with the HSR, University of Technology Rapperswil, with various researchers and artists the experiment "Klimagarten 2085" Developed. The aim is to bring climate change and its impact on the environment directly. The interactive exhibition can be visited from 1. April to 28. May 2019 at the HSR.
Climate scenarios on the Gymi Muttenz
The Plant Science Center has also supported the current global climate protests of many students taken seriously and developed a version of the climate garden for schools, We with four other grammar schools in Switzerland on the project "Climate Garden 2085" and thus enable the students to make climate changes up close, directly in our school garden. Since the beginning of May, two greenhouses have been in our school garden, which the Plant Science Center has been offering us over the summer months provided. It contains two different temperature and precipitation scenarios simulated: we are used in each of the houses with test identical plant populations of various temperature increases (e.g. 2° resp. 5° higher than the outside temperature) and examine how it Heat and dry stress on vegetables such as peas, tomatoes, rims or lettuce to affect in a certain way. Skilled helpers from the fields of physics and mathematics have specially designed for air conditioning electronics. In two outdoors high beds, stocked with the same vegetables, we observe Comparison of plant growth under the natural conditions of the Growth period 2019, our summer outdoor temperature this year.
How do you come up with these temperature scenarios? A common Research by German, Austrian and Swiss scientists (#Scientists4Future) has discussed that, with strict emission control, as set out in the Paris Agreement, 2015, the average summer temperature in 2085 by +1.5°C and even by up to +5°C without any emission control will rise!
With our climate garden, you want to this summer, we will now show live how elevated temperatures and drought on crops common in Switzerland. Whoever is our GymClasses, can become active themselves and have their own, to prepare and carry out the planting test. By the way, a maturing thesis on the topic is already in the works. We are looking forward to this project and will be months on our blog, the progress and insights of the climate garden. Come in silico or directly in vivo, in our school garden!