Type and size
There are two sizes of greenhouses. The large version measures 3 x 5 metres and the slightly smaller ones measure 2.2 x 2.5 metres. They are made of polycarbonate and are so robust that they last more than one season.
Construction
A level base is important for the construction of the greenhouses. If the greenhouse is to stand on concrete, drainage must be considered. Concrete also acts like a radiator. If the greenhouses are to stand on a lawn, a base frame/foundation is needed.
Here you can see the assembly instruction in German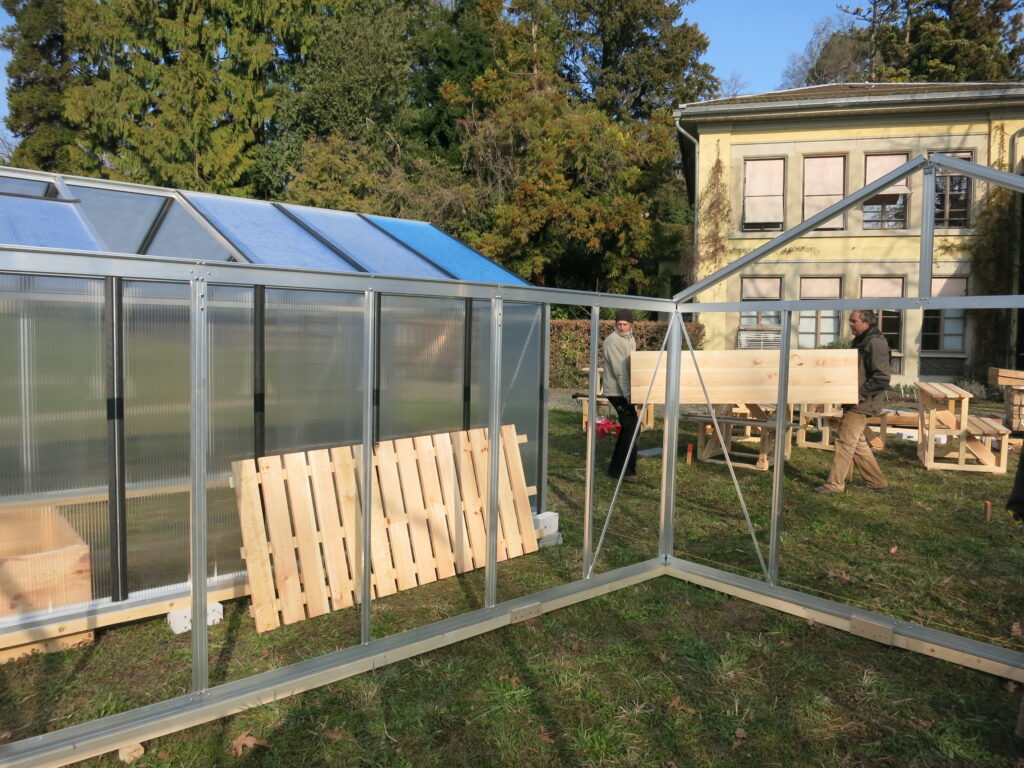 Temperature Control with Arduino
The aim is to be able to regulate the temperature of the greenhouses. The air conditioners can only control and maintain a fixed temperature value. They do not have an external temperature sensor. Therefore, there is a possibility to connect an Arduino controller, with which the inside temperature of the houses can be adjusted to the outside temperature quite accurately. You can find the detailed instructions here.