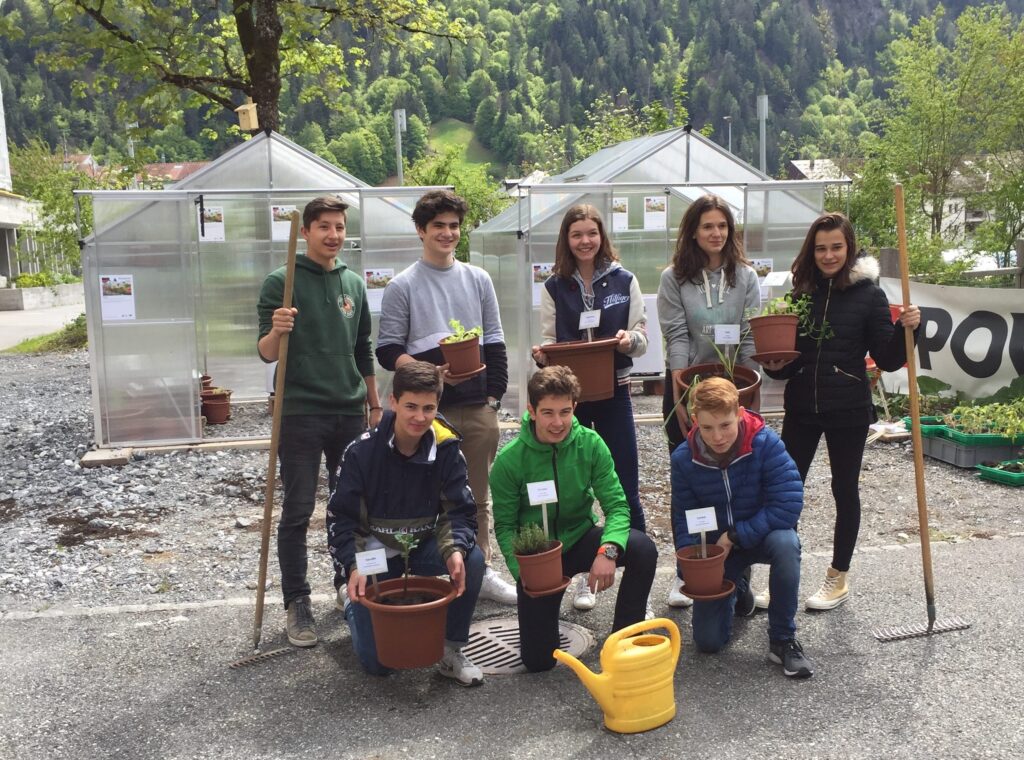 Last Tuesday, 14th May, the students of the biology focus set up the greenhouses. The Südostschweiz was present with radio and newspaper and documented the start of the project!
Currently, 21 plant species grow under five different conditions. The greenhouse +6.5°C with a constant temperature of 30°C simulates the predicted average summer temperature in 2085 if no emission controls are carried out. There, one plant is watered five times a week, the others have to live with drier conditions and receive water only three times a week. The same applies to the greenhouse +3°C with a constant temperature of 26.5°C. The plants in the outer bed have to cope with the current weather. At the moment, this does not really correspond to the long-term average, i.e. the actual climate.
As of this Friday, some plant species will be presented. The students research the climatic preferences of the plants and make predictions as to how they will work under the different conditions. In addition, they have the task of documenting actual growth.
The Klimagarten 2085 in Schiers is particularly suitable for school classes. On one hand, climate scenarios can be experienced. On the other hand, many crops can be identified, because the plants are only labelled in the outer bed. In the greenhouses, they only have numbers! Which number corresponds to which type can be read in this article.
Other visitors are also welcome! The greenhouses can be visited freely. Please always close the doors – even if they are stuck a bit!
For more information and more detailed reports, visit the Schiers school blog.